The Journal, Brands, Design, style
The Slava Varsovia AW16/17 collection emerges fresh from cold conditions, a breath of air coming out of the Slavic region. Crafted in dense black tones, warmed through by buttery soft leather, each accessory appears delicate but gains supple strength from it's well woven fibres. The collection is cultivated by Polish artisans who understand the inextricability of survival, simplicity and style, a refreshing sentiment for the fashion industry. Each product provides an explicit experience of rural landings on a naked plane; a style slate wiped clean of adornment and excess. Silhouettes are perfectly formed for practicality and purpose, with shapes on every scale.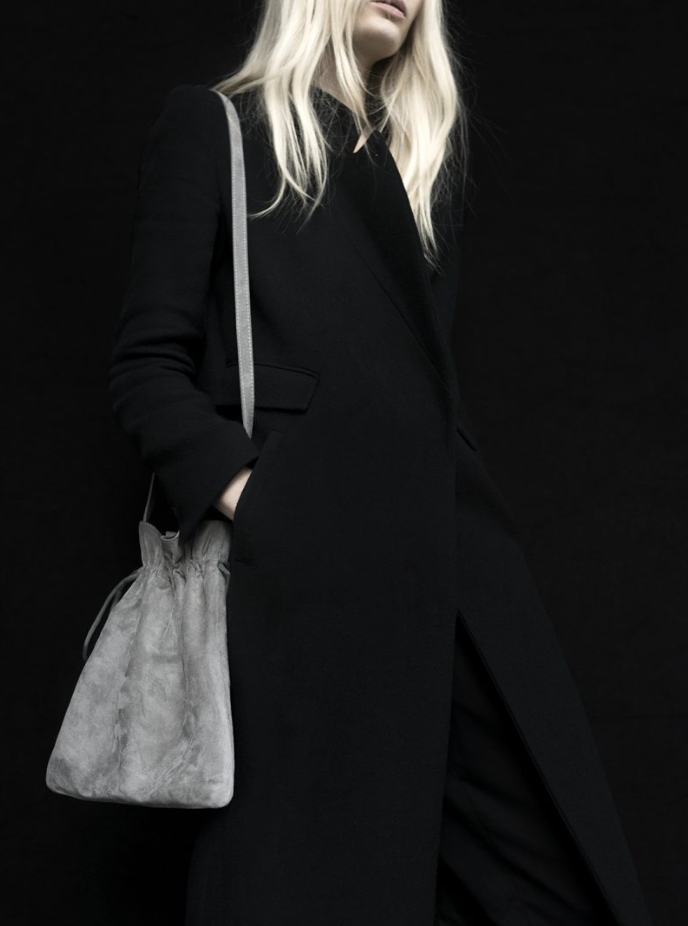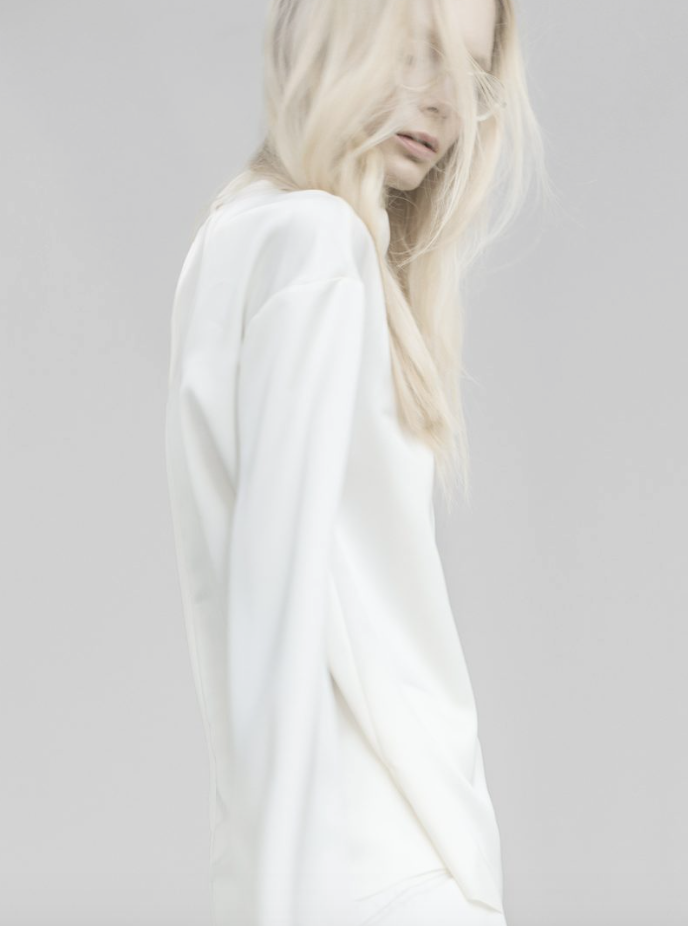 Photography Kasia Bielska
An oversized leather shopper; proportionally larger than an average accessory, maintains a muted feel, crafted in natural Italian leather and embossed with the discreet Slava logo. A significant piece for fluidity of form is the pleated bag, taking inspiration from Japanese designer Issey Miyake; it's flexible texture allowing it to take on a different shape depending on how it is held. Bag 'No.38' has a perfectly cut peep hole in the centre; a design detail that gives the goods inside the bag a circular space to contrast with the black leather outer. With these sleek and seamless details, designer Anna Szydlowska gives individuals more agency to align their own aesthetic with each piece.
Unassuming design, along with sound ethical intentions, place Slava Varsovia at a favourable intersection; one that combines moral and material good. Matching the minimalist aesthetic with an equally sustainable business model. This centralisation of the creative process adds to the authenticity of each product, welcoming a simplicity of design that pervades prescription. This is attractive to those who seek to build their own style on top of an ethically conscious platform; a lifestyle choice free from mass manufacturing. Slava shows how successful and progressive independent design practice can be, by prioritising the care and fair treatment of resources without compromising on style or sustainability.
Text Emily Stoker